Help DondeEstaMiGente Out!!!
By donating to our campaign to do more Donde Esta Mi Gente Show!! Most of our shows are funded by our head organizer, Baruch Porras Hernandez. Often artist fees, photographer fees, designer fees come our of his wallet. Which is fine, he wants to support his community, sometimes our shows are funded by KQED, sometimes by SF AIDS Foundation, but we are only able to do 1 or 2 shows a year.
Imagine a world where we can do MORE DEMG SHOWS!!? We want to live in the world. Feb 13th we launched a fundraiser to make 2000 dollars so we could do more shows, we've raised $1100!!!!!
Now we need your help to raise the other 900 bucks, help us out with 5 or 10 bucks, tell a friend about fund raiser and what we do. With your help we can keep doing Latinx focused poetry shows in a city where the Latino population is disappearing.
LOVE LOVE LOVE and more love to you all!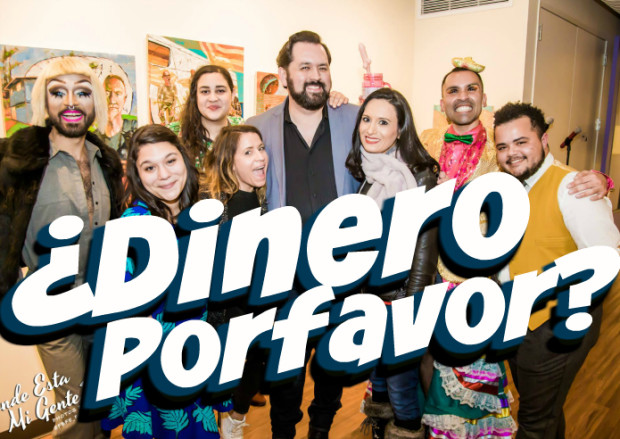 A Message From Baruch
For my birthday month I would LOVE it if you donated 5 to 10, or 100 bucks to help us do more ¿DondeEstaMiGente? shows!! DEMG brings Latinx writers, comedians, and musicians together and pays them to perform in amazing shows that are almost always free to the community! I usually pay the photographers, the artists, the designers and all other expenses out my own pocket, which means less shows. With your donations we could do more shows all year round!! Give Today! And if you can't, no worries, no pressure, all love. DONATE TODAY!!
huuuuuuuuuuuuuuuuuuugs!!!
Baruch